Using our Individual Strengths to Live & Work in our Community
Rural Residential Living for Adults with Learning disabilities
Using our Individual Strengths to Live & Work in our Community
Assisted Residential Living
for adults with learning disabilities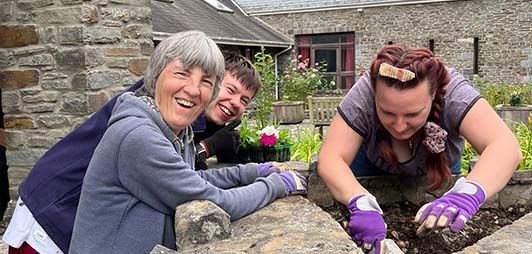 Glasallt Fawr ⎸ Who We Are
Using our Individual Strengths to Live & Work in our Community
Glasallt Fawr is a registered charity providing a rural residential home for adults with learning disabilities, but it doesn't end there…
Our residents are our priority, we care through promoting personal growth and development. Recognising each residents individual strengths and building with them to encourage, strengthen and promote their individual path. Utilising our unique surroundings and local community to offer a rewarding way of life.
Our mission is to promote good health, provide care and advance the development of adults with a disability, recognising the uniqueness of the individual.
We also seek to respect, value and enhance the strengths and potential of each individual, following the concepts of Rudolf Steiner.
Volunteering Opportunities
Empowering Residents through Off-Site Volunteering in Diverse Community Settings
At Glasallt Fawr, we believe in providing our residents with enriching experiences that extend beyond our rural residential home. That's why we offer volunteering opportunities in various settings, including cafes, animal rescue centers, and renowned gardens. We actively seek new avenues for our residents to contribute their skills and interests, ensuring their engagement and personal growth.
Art Therapy at Glasallt Fawr
Enhancing Well-being and Self-expression with a Dedicated Art Tutor
Glasallt Fawr is proud to announce the addition of an Art Tutor to our team. With their expertise, we now offer art sessions on-site three days a week. Through this therapeutic approach, residents can explore their emotions, foster self-expression, and promote overall well-being. Our Art Tutor is committed to creating a supportive and nurturing environment where residents can engage in meaningful artistic activities that empower and inspire. Join us in embracing the transformative power of art therapy at Glasallt Fawr.
Join us in running the farm with James, our dedicated farmer
Our residents actively participate in farm workshops four days a week, where they assist in various tasks such as caring for the animals and maintaining fences and hedgerows. The highlight for many is the rewarding experience of helping during the lambing season. Discover the joy of farm life as we work together to maintain a thriving and fulfilling agricultural environment at Glasallt Fawr.
Gardening Workshops & Green Spaces
Glen, our dedicated gardener, tends to all gardens and conducts workshops 3 days a week
Residents have the opportunity to work alongside Glen, tending to the communal gardens and cultivating fruits and vegetables. Additionally, residents can even have their own small allotment area, allowing them to choose and grow their preferred plants. Discover the joys of gardening as we nurture green spaces, foster a connection with nature, and cultivate a sense of ownership at Glasallt Fawr.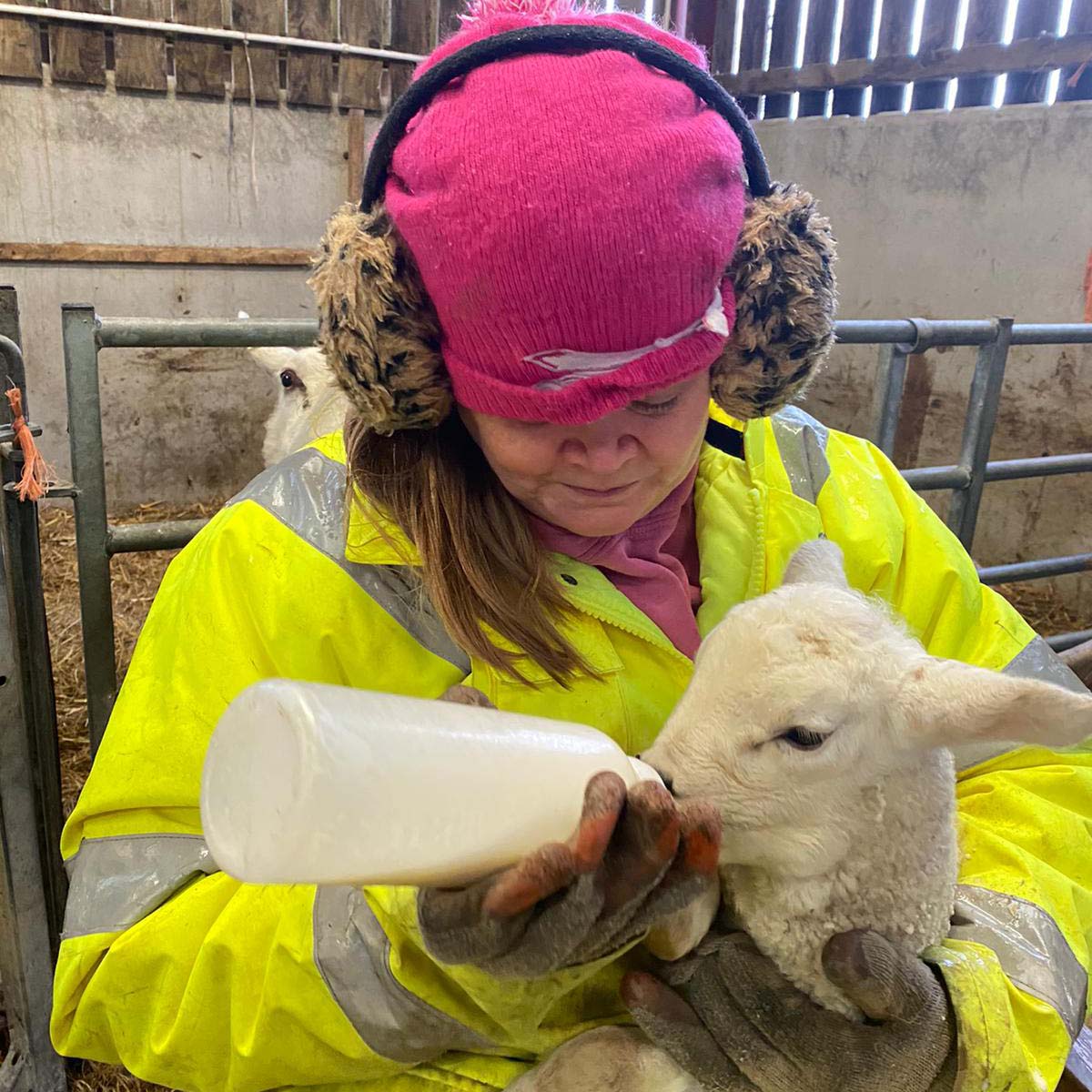 Why not arrange a visit and come and see for yourself!
Want to truly experience what Glasallt Fawr is all about? What better way to get a real feel for everything we offer than arranging a visit and spending time with us.
Meet our residents, chat with them over a cup of tea or coffee, or even join us for a meal. Hear firsthand about life here and get a taste of our vibrant community. And while you're here, why not try out one of our awesome workshops led by our talented tutors? It's the perfect way to immerse yourself in the Glasallt Fawr experience. If you have any questions or would like more information, don't hesitate to contact us. We're here to help!
"My daughter has grown in so many positive ways, she has become a confident and caring person. Knowing she is a valued member of a loving community where she can express herself without feeling the odd one out, as she has felt most of her life at home, trying so hard to fit into a life that does not understand her."
Mrs Curtis ⎸ Who's daughter has been with us since 2001